Here's the news of the week – and how we see it here at McAlvany Wealth Management:
Happy Valentine's Day!
Happy Valentine's Day from us here at MWM. Although agriculture broadly is within the purview of the MAPS strategies, we are not, at this time expanding our mandate to include investments in cheese.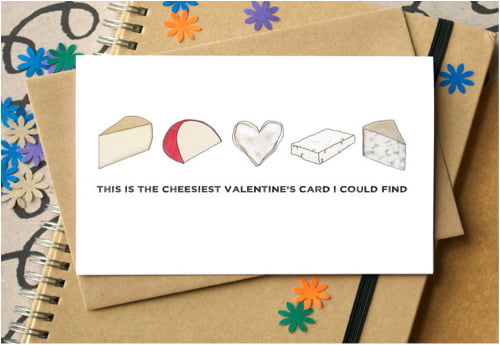 This has been a week that has once again been dominated with news related to the coronavirus (nCov). Market sentiment around the virus seems to shift daily as to how large the impact will be to the global economy. One day the stock market is completely complacent, and the next there is a reaction. Overall, it will unquestionably impact the global economy in Q1, and very likely into Q2 at a minimum.
Given that resources are most levered to the epicenter of nCov, commodities and the related stocks had another very volatile week, but the SPDR S&P Global Natural Resources ultimately closed up 1.2 percent. The XLE Energy Select Sector SPDR closed up 1.7 percent. Independent E&P stocks did not fare so well, closing the week down 1.4 percent on the back of concerns that bank borrowing bases for shale producers will be redetermined lower. The investment community has largely lost interest in the sector, as it is now below 4 percent of the S&P 500 index, and portfolio managers can get away with having zero exposure. Such as it is in commodity cycles. The IEA cut the outlook for global oil demand quite dramatically, revised down 450,000 boe/d. Given the concerns around credit availability for energy producers, we find it quite interesting that there was no downward revision to supply. Metals producers also managed to gain 71 basis points during the week, as metals showed an impressive bounce. Copper and Zinc were up 2.2 percent and 1.4 percent, respectively, despite inventory builds on the LME and inventory levels reaching 11-month highs. Nickel was up 4 percent, however iron ore was down 3.4 percent.
The liquidity driving the overall market higher also has found its way into gold this week. The yellow metal was up 84 basis points. The HUI was down 53 basis points. Earnings season thus far has been something of a mixed bag for the producers. On one hand, operating results have been inconsistent, however companies are beginning to show financial strength by articulating a capital return policy and returning cash to shareholders. Although we believe that depleting asset businesses need reinvestment, we applaud the capital discipline these actions represent and see good value in selected opportunities. The GDXJ junior golds performed a great deal better, closing the week up 1.8 percent.
Real Estate had a very good week, closing up 4.2 percent. We saw M&A activity in the challenged retail mall area, and we believe price discovery in the form of a strategic buyer is something to watch in a beaten up sector. The self-storage area also saw competitive bidding activity. The ability to drive occupancy and same store net operating growth, as well as the historically low global interest rate environment, continue to drive capital into the sector. Infrastructure had a solid week as well. The TOLZ ProShares Global Infrastructure ETF was up 2.7 percent. This was despite the Alerian MLP ETF, comprised of energy infrastructure stocks, being down 2 percent for the week. Utilities fared well, closing up 2.5 percent mostly on falling bond yields.
We thank you very much for your continued interest and support and wish you a very "uncheesy" Valentines Day.
Best Regards,
David McAlvany
Chief Executive Officer
MWM LLC